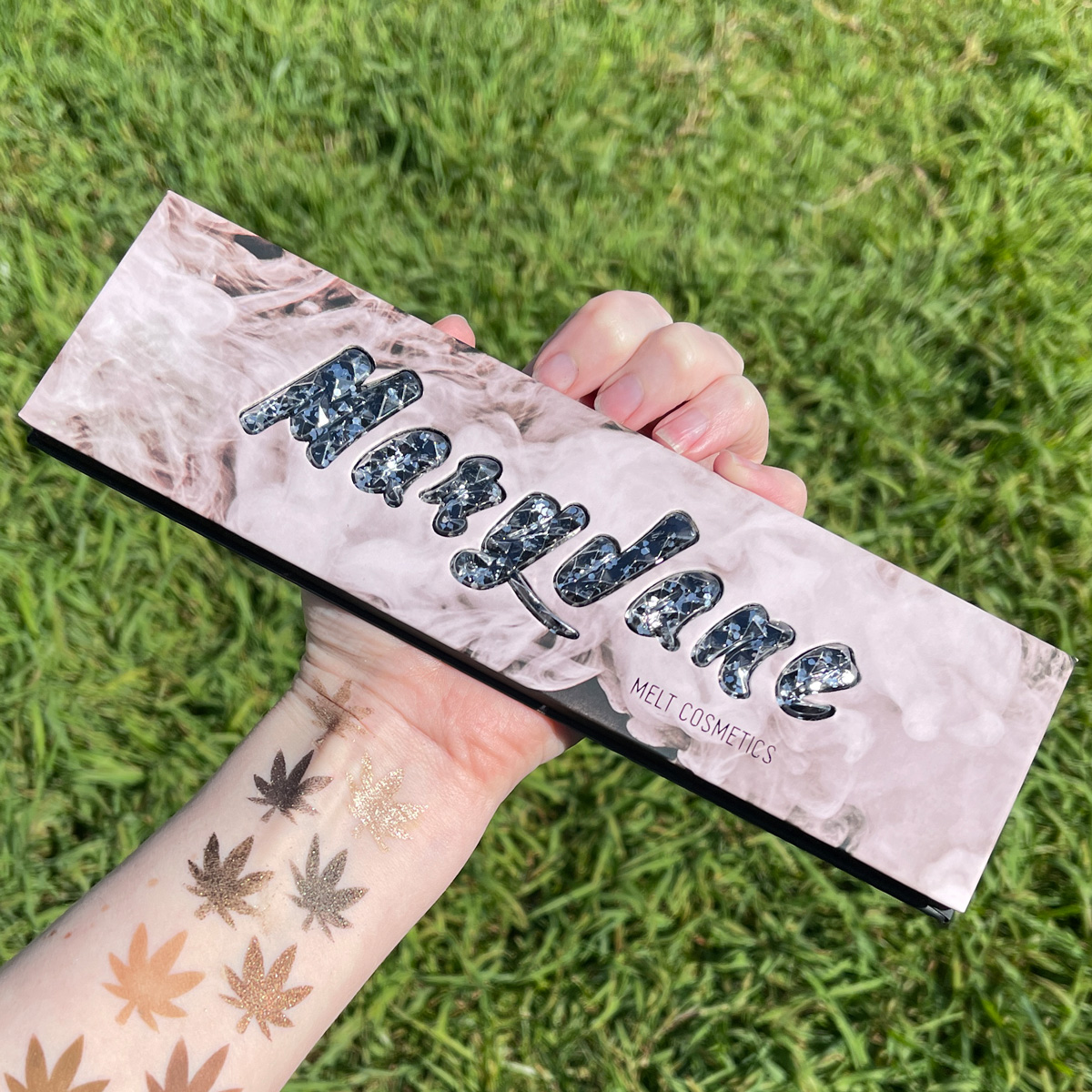 Hello beautiful creatures! Today I wanted to share my Melt MaryJane Palette Swatches with you. I purchased the MaryJane Collection when it was on sale last week and received it on Monday. Melt ships super fast! I have not had a chance to wear MaryJane yet, unfortunately. I received my second COVID vaccination this past Saturday. The second shot was hard on me, but I am so glad to have it done! Please get your vaccines as soon as you can so that more people are protected!
Where to Buy
Melt Cosmetics, Sephora
Price
$58
In case you are new to Melt Cosmetics, they are a cruelty-free indie brand that is also Leaping Bunny Certified. Melt's website says that MaryJane is 100% vegan.
Packaging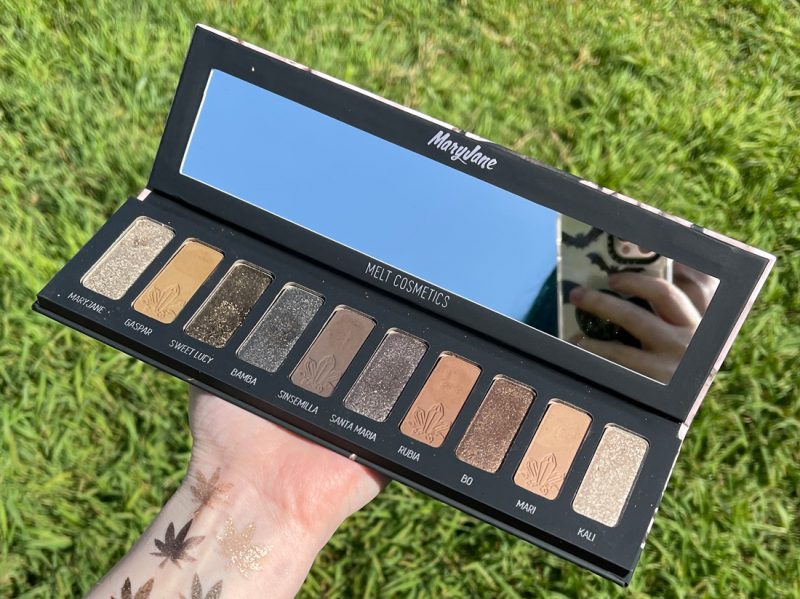 While I loved the crystal, raised up design for the name on the packaging, I definitely agree with my friends in the PhyrraNyx Facebook Group that the font is hard to read. It doesn't clearly say Mary Jane. I do like the design overall otherwise. And it is a very long, narrow palette, just like my other Melt palettes.
Shades

Now, when I saw the promo photos and video for this palette I thought it was going to be a tighter, better edit of the Natasha Denona Glam Palette. I thought it had cool-toned shades. I was wrong. However, I don't think I mind the color scheme. It's just not what I was expecting and I'm really looking forward to when I have time to play with MaryJane. Several people have suggested this palette might look amazing on olive skin tones.
Mary Jane – Wash this sheer bud crystal shade all over the lid or pop it in the inner corner for high-impact shine.
Gaspar – This jasper matte eyeshadow is easy to wear in the crease or as a wash of color and adds a subtle hit of olive.
Sweet Lucy – A deliciously seductive metallic shadow with a deep charcoal base and pyrite hued pearl. Apply this shade all over the lid for a smoldering smoked eye.
Bamba- Dense graphite metallic eyeshadow with a true neutral tone. Wet your brush for a chrome effect.
Sinsemilla – Smooth deep brown matte with a cool undertone. Smudge this eye shadow into the lash line and outer corner to deepen and define your smoked eye.
Santa Maria – Black diamond shadow. Opaque and dynamic, she can be applied with a finger or a brush for a dense gunmetal eye look.
Rubia – She's our neutral crease shade of this palette. Blend this ash blonde matte shadow in the crease for a seamless gradient.
Bo – Wash this effortlessly elegant smoky quartz eyeshadow all over the lid for a simple, yet refined eye look.
Mari – Hold it together. This natural hemp paper hued eyeshadow is here to blend away any harsh lines.
Kali – Add this sheer crushed diamond toned shadow to the center of the lid for an energetic luster.
About My Skin Tone
I have very fair neutral to cool yellow undertones. Current best matches include Milk Makeup Flex Stick Foundation in Porcelain, Urban Decay Hydromaniac Tinted Glow Hydrator in 10 Ultra-Fair Neutral, Supergoop! CC Screen SPF 50 in 105N, Nyx Born to Glow! Naturally Radiant Foundation in Pale, and Juvia's Place 3-in-1 Shade Stick Foundation in Tokyo.
Melt MaryJane Palette Swatches
The above set of Melt MaryJane Palette swatches on my very fair skin were taken outdoors in direct sunlight.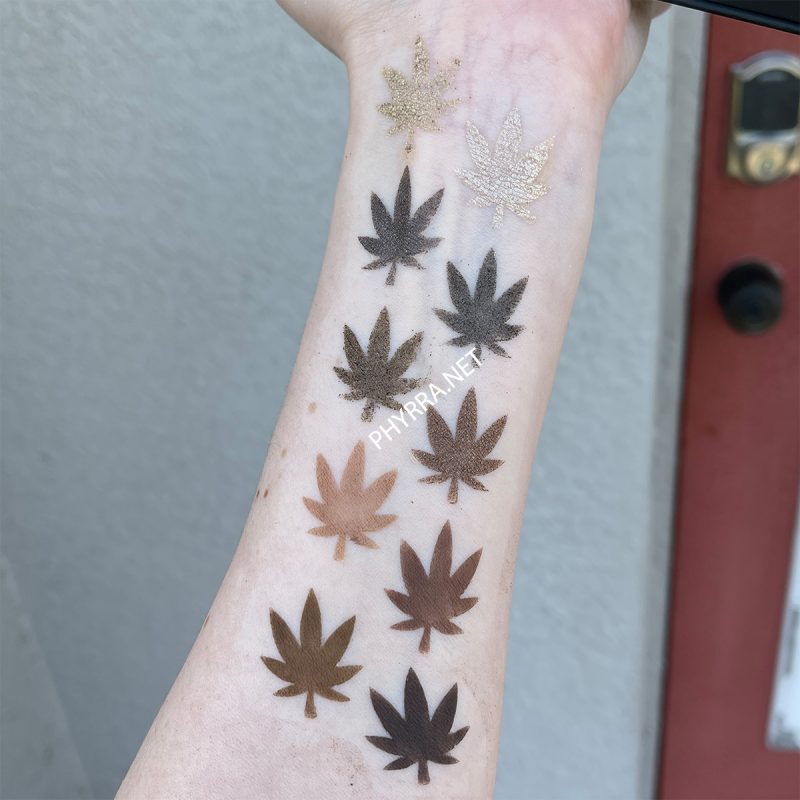 I took the photo of MaryJane swatches above outdoors in indirect sunlight. The top two shades had a bit of shimmer fallout.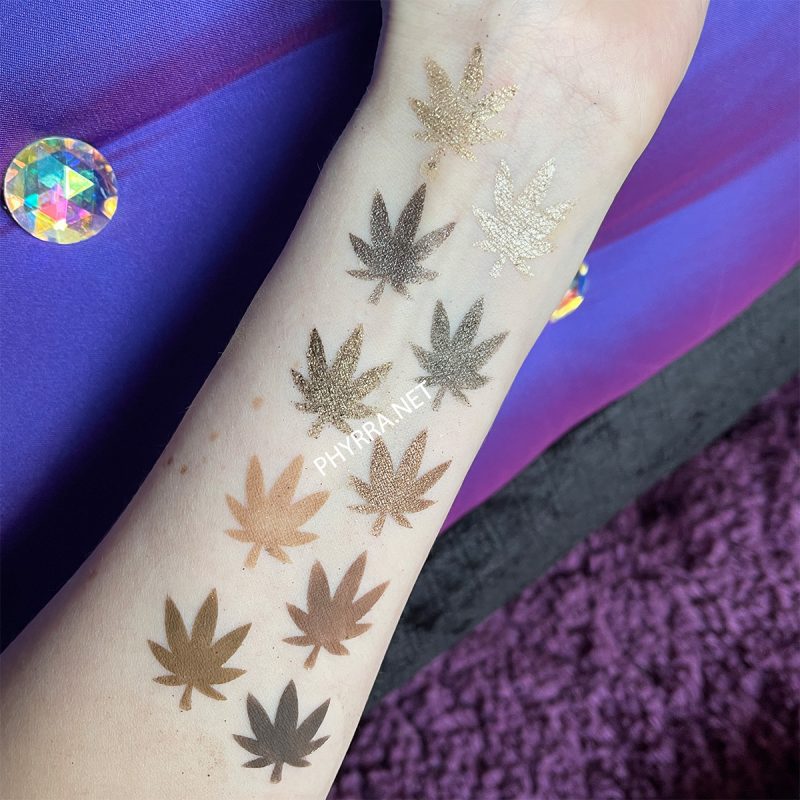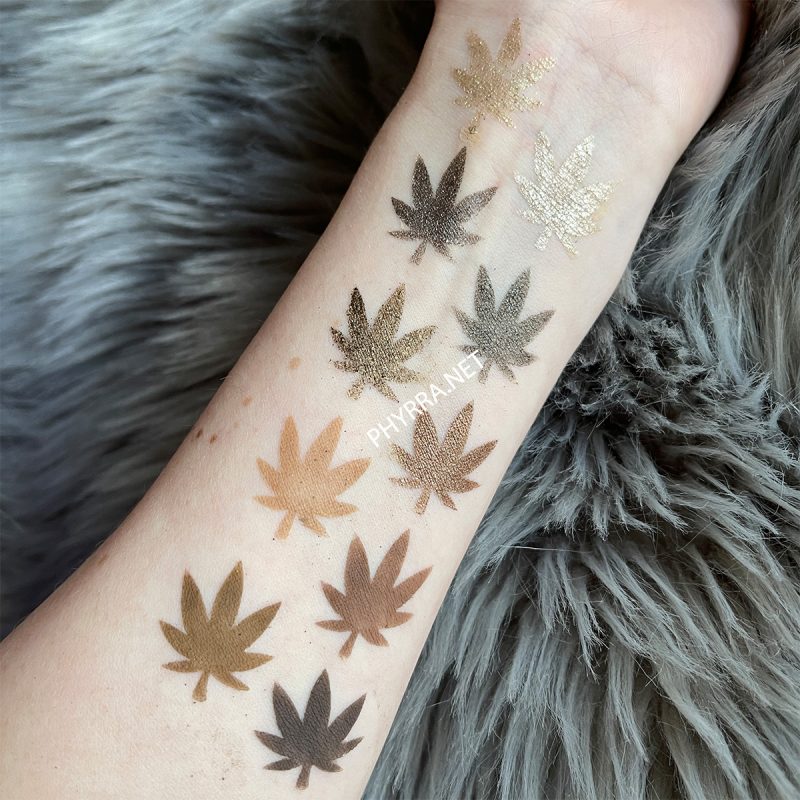 Swatch Order
MaryJane – Kali
Santa Maria – Bamba
Sweet Lucy – BO
Mari – Rubia
Gaspar – Sinsemilla
The Melt MaryJane Palette Swatches above were taken indoors in indirect sunlight next to a window.
Melt MaryJane Palette Thoughts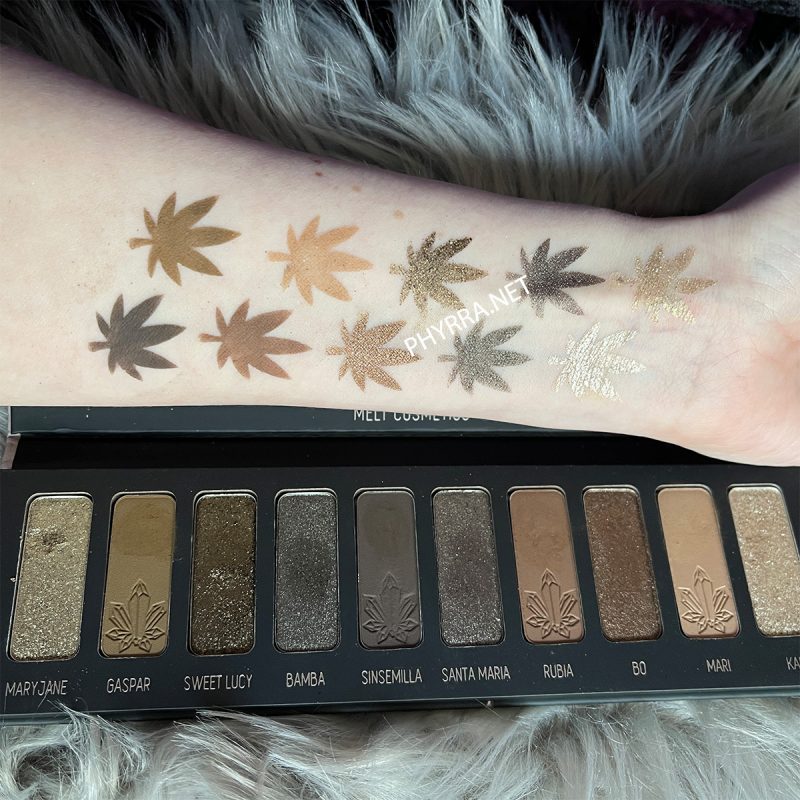 The shades I'm most interested in playing with are Mari, Gaspar, Sinsemilla, Rubia, Sweet Lucy, and Bo. What shades of the Melt MaryJane Palette do you want to play with? Let me know!
See video swatches on my Phyrra Instagram!
Other Melt Features